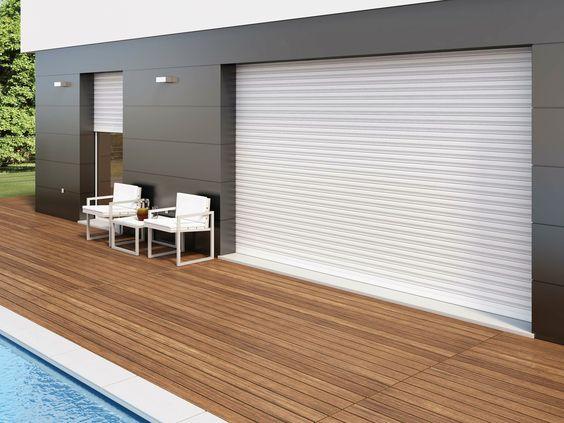 Automatic Aluminum Shutter Door 
Prime Automation have multi designs Aluminum industrial rolling Shutter doors. Automatic garage Shutter  with the integration and customization. According to the opening ways of industrial doors, it is divided into two main categories industrial rolling shutter and industrial sliding door. it's also widely used in factory, warehouse, large buildings and so on etc. we offer all type Roller Shutter ready for installation with remote & Mobile Apps control system. 
such as elegant appearance, easy operation, simple installation, thermal insulation and noise protection. A variety of slats are optional. There are single layer, single-layer with holes, double layer hollow, double layer with PU foam and so on. The slats can show different colors through powder coating, electrophoresis and color transfering.



Automatic Garage Door Rolling Shutter
Rolling shutter door is commonly used for garages, godowns, factory, in-front of Basement, in-front of lift, shops front show windows, etc shutter garage doors stand out with practicality and modern appearance. It offers ease of use and comfort with its automatic controlled system. Along with residential and workplace parking areas, stores are widely preferred for warehouse doors.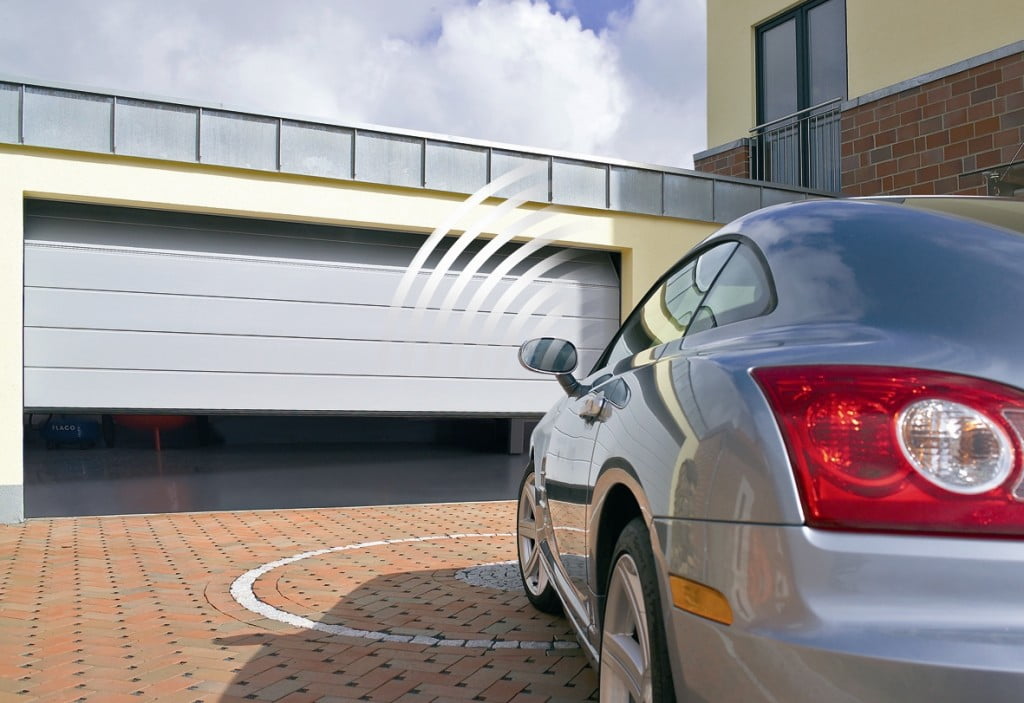 Automatic Stainless steel rolling Shutter
​
We Galvanized Stainless Steel SS Automatic Rolling Shutter door is the incomparable steel roller shutter doors it's durable and heavy duty electric roller shutter saves you the physical labor of opening and closing your shutters. Stainless Steel SS Automatic Rolling Shutter made of SS 202 or SS 304 interlocked profiles are high grade high performance rolling shutter easy to operate. Stainless steel in an appropriate grade provides the best long-term solution in salt or corrosive environments or in food production and processing. We can manufacture full stainless steel roller shutter doors or provide high speed doors with stainless steel components. The stainless steel can be polished to create a striking feature of any building.
If high performance, longevity and smart appearance are important, then stainless steel roller shutter doors from Hart could be the solution. 
UL certified shutters and rolling door systems
​
US Standard Fire Shutter UL certified shutters and rolling door systems manufactured in Britain to US standard NFPA80 UL10b. Fire barrier up to 240 minutes 
Hart UL certified shutters, rated from 30 minutes to 240 minutes fire resistance, are manufactured to high standard specifications, building regulations and insurance requirements. They can be integrated into existing fire and security alarm systems, protecting people, products and your premises during a fire outbreak.
United Laboratories of Chicago (UL) have tested, assessed, certified and monitor our range of shutters to UL10b/NFPA80 with standard sizes up to 7.3m (24ft) width or height. ISO 9001 certification ensures production and installation are completed to all relevant standards including health and safety during manufacture and installation. A controlled labelling procedure ensures product identity, trace-ability and compliance.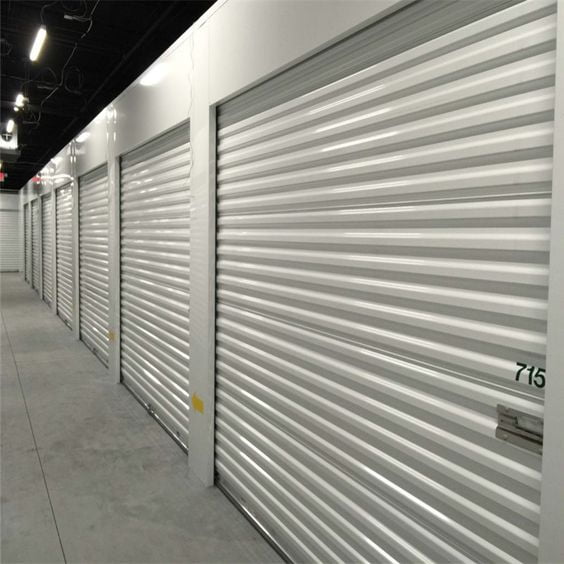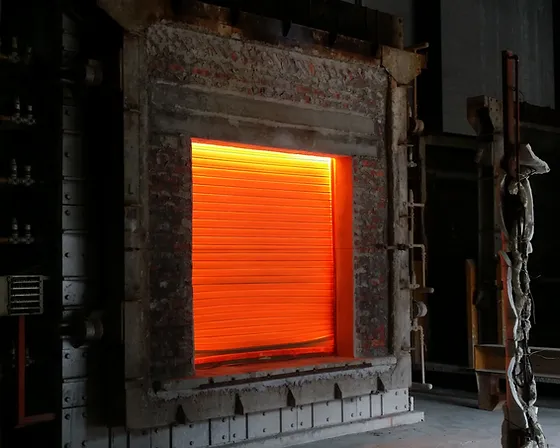 Automatic Fire Rated Rolling Shutter [UL certified]
​
US Standard Fire Shutter UL certified shutters and rolling door systems manufactured in Britain to US standard NFPA80 UL10b. Fire barrier up to 240 minutes 
Fire Rated Rolling shutter is the Heavy-Duty Industrial Grade rolling shutter with 4Hours of Fire rating. These types of shutters at normal condition function in the same manner as traditional single motorized rolling shutters. The difference is the material used and the fitting type. And at time of Fire, the shutter automatically comes down at a speed of 250mm/Sec and protect the surrounding from spreading of fire.
Automatic Grill Shutter System
​
Prime Automation Remote Control Grilles Rolling Shutter Door's are made of stainless steel, Metal or aluminum, of which profile can be made into the form of tube, slat, grill and plate. Stainless steel shutter door of Prime Automation is a durable and practical product in the series of rolling gates , which consists of stainless steel Pipe Shutter , rod Shutter, stainless steel hanging slats and track. Automatic grill shutter door has the characteristics of transparency. Grill rolling shutter price in bd. Grill shutter doors is a kind of rolling shutter which is more common in the market and has the characteristics of being transparent and beautiful. Rod Shutter/Remote Control Grilles Rolling Shutter Door are widely used in banks, parking way,  high-end shops and other places.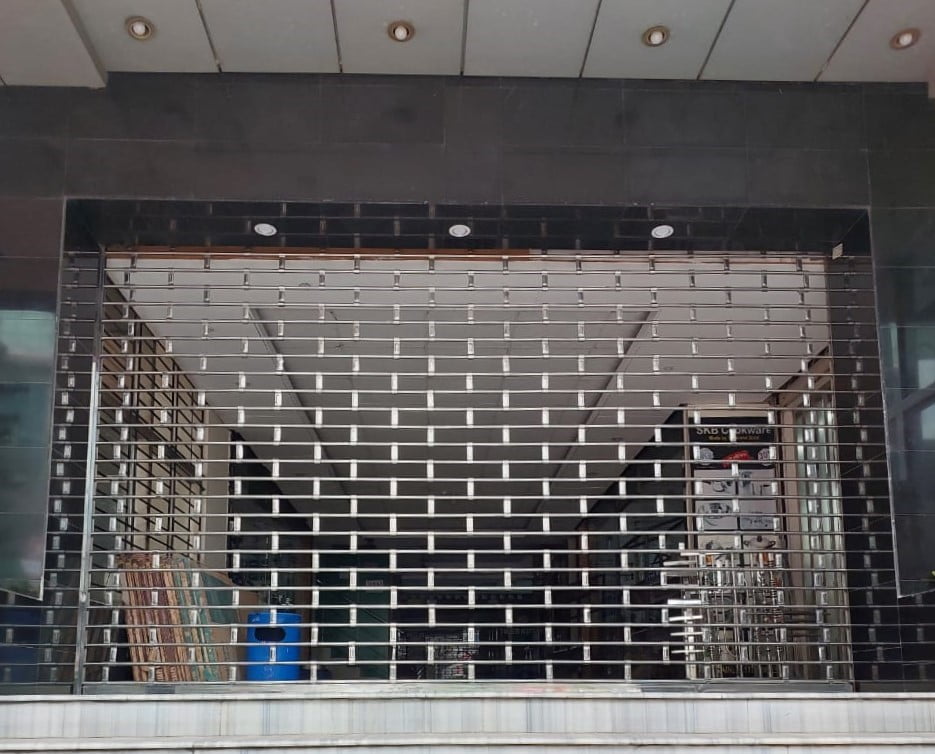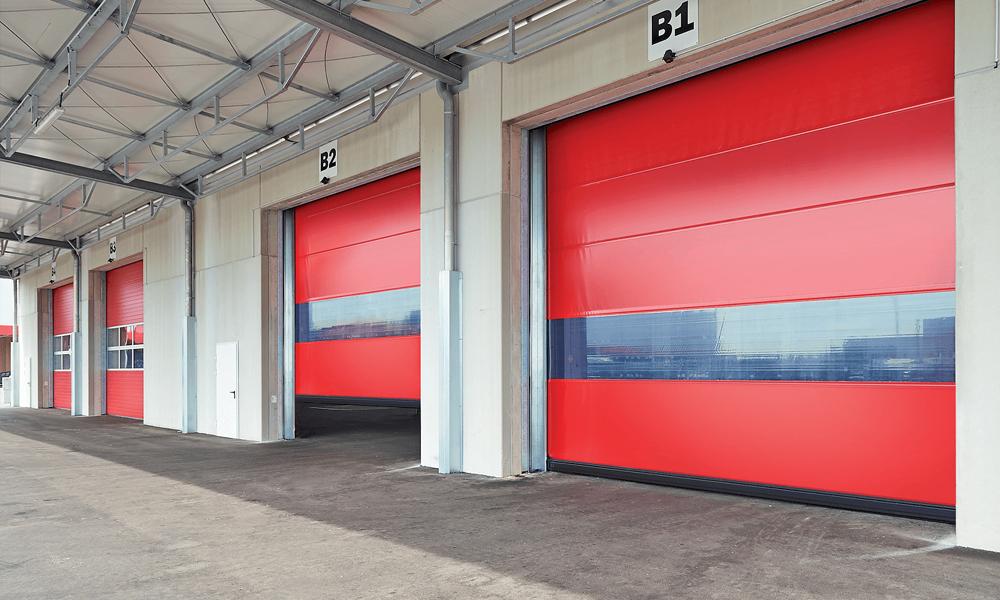 Automatic High-Speed PVC shutter
​
Automatic High-Speed PVC shutter Door is a type of automatic roll up door that is designed to open and close very quickly, widely used in modern factories and warehouses. It can run in high speed and frequency, very fit for areas with heavy traffic. It improves efficiency of material handling. On the other hand, air flow and heat conduction through the door is reduced obviously, to keep clean, hygiene and temperature inside room. Automatic running is realized with programmed control system and sensors. 
Automatic acrylic/shutter door (Polycarbonate)
​
Polycarbonate Roller Shutter is a transparent rolling shutter system and that is fully custom built with delivered ready to use. This type of very flexible Shutter, Plastic rolling Shutter and Acrylic shutter are most popular and widely used among-st all the categories of doors is the Transparent Rolling Shutter. Some environments call for shutters that combine a high level of security with transparency.
Our transparent Acrylic shutter's  are used in a wide range of situations including retail premises, Shop ,banks, museums, exhibitions and galleries, where public access is unrestricted, and high value items must be protected. Only in this way that can truly reflect of the crystal shutter door not only has the feature of elegant appearance, but also has the function of displaying the goods 24/7 hours and days.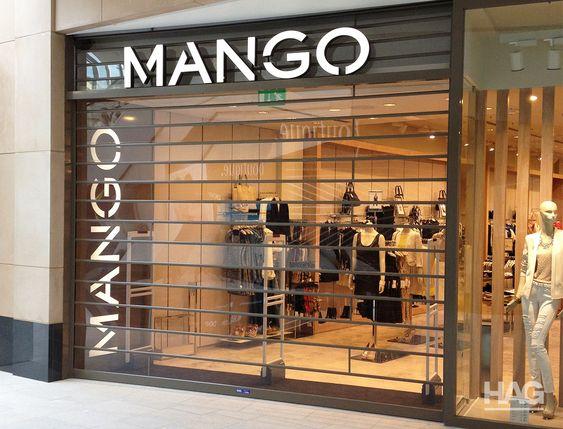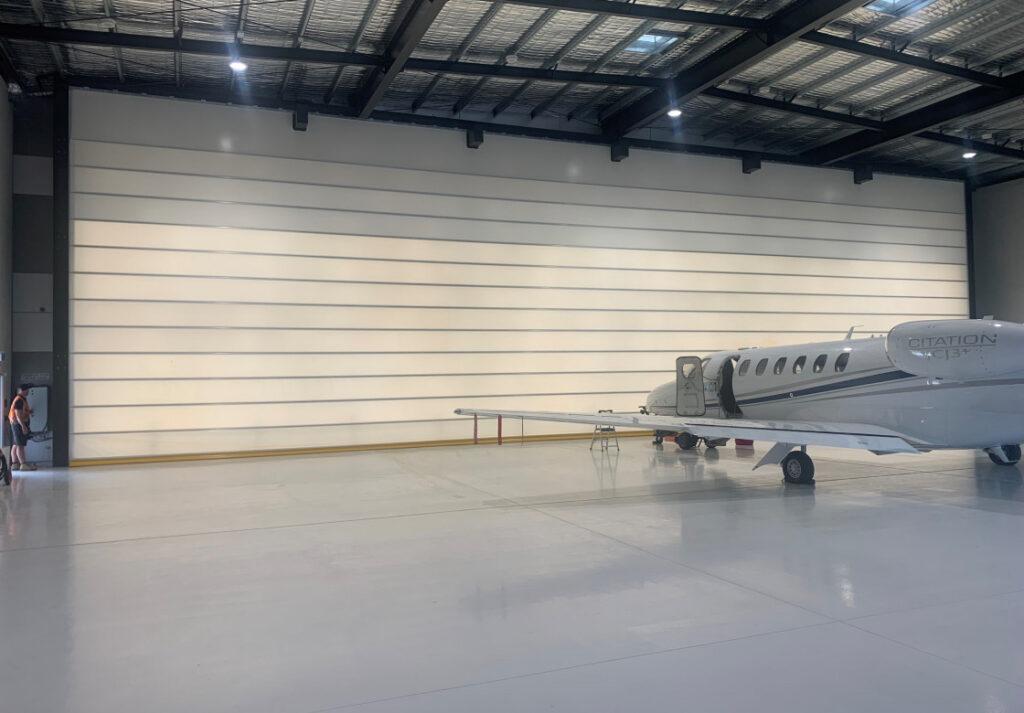 Automatic Aircraft Hangar Door
Automatic Aircraft hangar door is customised versions of our flexible giant hangar door. Hangar doors are an one of the important  part of every aviation operation's. Time is one of most important of operations. Aviation hangar is  typically have wide openings type. Shape of the opening is dominated by aircraft and the height of the building. It is sensitive job with high level requirements. 
Vertical fold up hangar doors for aviation industries changed everything and Prime  is manufactured perfect solutions for aviation. Prime Automation great experience for airport hangar door cause of this serve always best solutions.


Automatic Sliding shutter door
​
The Side Sliding Sectional Door is premium range of garage doors featuring numerous safety features, thermal insulation and German design excellence, while not compromising on the magnificent amount of style options available. Side Sliding Garage Doors
These sliding garage doors can be made from quality treated timber, aluminium or  steel. its Use wide variety of installations from domestic garages and underground car parks, to stables, to boathouses and even light aircraft hangars.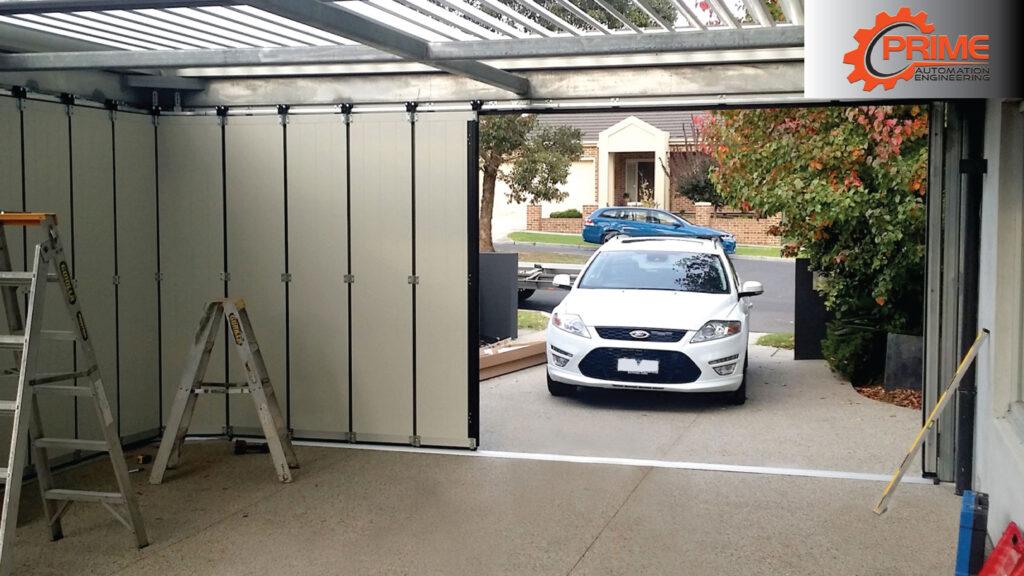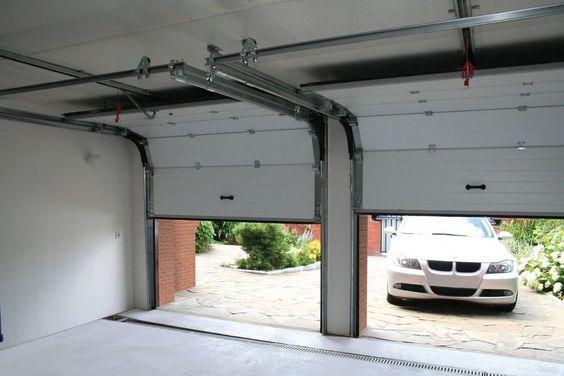 Automatic Sectional Overhead Shutter
​
Sectional garage doors are the most common types of doors used for residential car parking areas all over the world – you probably have one of these on your home Factory as well. The panel of a sectional garage door is made of sandwiched panel sections which are held together by hinges. The hinges allow the garage door panel to bend in the vertical and horizontal tracks while opening.